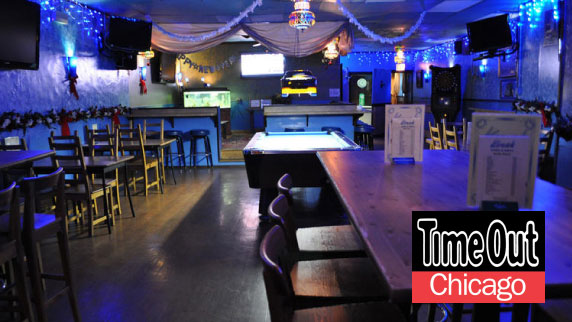 "A tasty pie in a laid-back atmosphere is the specialty of this Andersonville joint. We recommend the house pizza, a unique combo of eggplant, jalapeo peppers and garlic on a crispy (but thankfully not cracker-thin) crust. And if you're just in it for the booze, grab a Delirium Tremens and a seat at one of the couches in the back that surround a big-screen TV. But don't try bringing back munchies; like at home, there's a no-eating rule in the living room."
OUR REVIEWS
"The house special pizza is mysteriously delicious and the drinks are cheap. The first time I came in they played a bunch of Queen and then bunch of Notorious B.I.G. It was heavenly. I like the staff, they're pleasant and attentive"
Abby S | Yelp Review 2019
"Great food, kitchen open late most nights. Try the eggplant garlic jalapeño pizza, good specials almost every day of the week. Basic American sports bare fare but with a Turkish Twist. Dine in on Mondays for 20% off of entire menu."
Luke S | Yelp Review 2019